ALD/ALE 2022 Health & Safety Plan
To promote the safety of ALD/ALE 2022 attendees, we will monitor the guidance and requirements in the European Union, Belgium (specifically the Flanders region) as well as the World Health Organization regarding COVID-19 safety practices. Therefore, this Attendee Safety Plan may change from time to time through the last day of ALD/ALE in June 2022
Ghent is a port city in northwest Belgium, at the confluence of the Leie and Scheldt rivers. During the Middle Ages it was a prominent city-state. Today it's a university town and cultural hub. Its pedestrianized center is known for medieval architecture such as 12th-century Gravensteen castle and the Graslei, a row of guildhalls beside the Leie river harbor.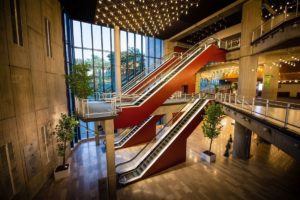 International Convention Center (ICC) Ghent


Van Rysselberghedreef 2
9000 Ghent, Belgium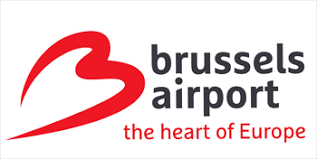 Ghent does not have an airport of its own but is easy to reach from the Brussels Airport.
Ghent

 

is

 

45

 

minutes

 from Brussels Airport
Belgium Travel Restrictions: Look for current restrictions on entering Belgium from different regions at https://reopen.europa.eu/en as well as https://www.visitflanders.com/en/plan-your-trip/travel-info/. If you are not a Belgian resident and you are planning to stay for more than 48 hours in Belgium, a Passenger Locator Form (PLF) may be required within the EU (except for those traveling with a carrier from a third country that is not on the EU white-list). Depending on your country of departure, different measures apply. We advise you to check, before your departure, the website https://reopen.europa.eu/en where you will find the latest travel advice according to your travel plan (based on country of departure and country of arrival). Take into consideration all of the countries through which you will be travelling.
Visa Requirements: Depending on your country of departure, you may need to apply for a  Click here for more details https://diplomatie.belgium.be/en.
Your Country of Departure's Restrictions and Quarantine Requirements: Your country may have its own vaccination or testing policies for departure and/or return. It is your responsibility to check your local government agencies for any vaccination, testing, or quarantine requirements.
Airline Policies: Check with your airline to make sure you understand their policies and requirements.
Should I purchase travel insurance? Yes, although the risk of contracting COVID-19 at ALD/ALE 2022 is negligible we strongly suggest that all attendees purchase travel insurance (if their employer does not currently provide coverage) with an Epidemic Coverage Endorsement that addresses the following situations: Trip Cancellation, if for example you must cancel your trip after being diagnosed with COVID-19. These policies are widely available from any number of companies that specialize in travel insurance.

Trip Interruption, if for example during your trip you are specifically named and individually ordered to quarantine (not including generally or broadly applicable quarantines).
Travel Delay, if for example you are denied boarding based on a suspicion that you are ill with an epidemic disease such as COVID-19.
Emergency Medical Care, if for example you are diagnosed with COVID-19 and need to be hospitalized while traveling.
Emergency Transportation, if for example you're diagnosed with an epidemic disease such as COVID-19 while you're traveling, and you require an emergency medical evacuation.
Housing Deadline: May 25, 2022
Participants are eligible for the following special conference room rates (plus taxes). Due to limited space we recommend booking as early as possible to receive this special rate—please note that once the reserved/contracted room block is full, the room availability and rate are not guaranteed and may vary.
Marriott Ghent


Korenlei 10
9000 Ghent, Belgium
(1.2 Miles from the ICC)
| | |
| --- | --- |
| Room Type | Euro* |
| Single King | 189 |
| Double King/Two Beds | 209 |
*Includes VAT / Excludes City Tax
NH Ghent


Hoogpoort 63
9000 Ghent, Belgium
(1.2 Miles from the ICC)
| | |
| --- | --- |
| Room Type | Euro* |
| Standard Double | 159 |
*Includes VAT / Excludes City Tax